Big combo – a 60/40 custom blend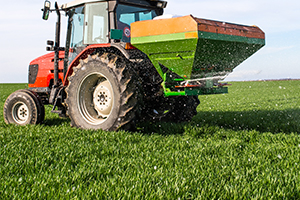 A Guano Gold-Kwik Start / KMS blend has many advantages as a fertiliser, including its unique 6-in-1 combination of Phosphorus, Potassium, Sulphur, Calcium, Silica and Magnesium.
Classified as suitable for use in certified organic crop production, this 60:40 blend contains both citric and non-citric soluble Phosphorus, with a nutrient balance that is completely safe to the soil ecology.
Combined, Guano Gold-Kwik Start and KMS provide the farmer with a premium, high-quality organic fertiliser that can be applied to numerous crop types and it is a very economic solution when all six nutrients are needed.
Key crops include:
Sugar cane
Pastures
Corn
Potatoes
Pineapples
Avocados
Mangoes
Bananas
Strawberries
Citrus
Other fruit and veg
100% water soluble and with 8.5% plant-available Silica, this fertiliser combination is low in chlorides so crops benefit from the nutrients immediately without the risk of Chloride damage.
Other benefits include:
Low salt index.
Neutral salt that does not change the soil pH at any application rate.
High CEC.
High in organic carbon.