Madura Reef Safe Fertiliser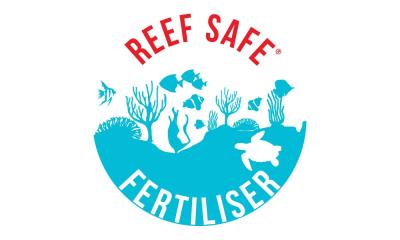 ORGANIC DiCalcium PHOSPHATE Fertiliser
---
Reef Safe Fertiliser Data Report Reef Safe Analysis Reef Safe Brochure
MADURA REEF SAFE® is a natural fertilizer, organically certifed containing Dicalcium Phosphorus, Calcium and Silica. It is formed from dicalcium phosphate layers generated by the interaction of the remains of coral, seabirds, fish and seaweed.
Need organic fertilisers high in Silica, Phosphorus & Calcium? Then this is one of the best fertilizer products to use as it contains very high amounts of available Phosphorus, Calcium and Silica.
REEF SAFE® is a very well-suited organic fertiliser for problematic areas where leaching of "P" is an issue. The continuous release action of Phosphorus from REEF SAFE® may be more significant in the lighter coastal soils, in the high rainfall seasons.
Natural Fertilizer Features & Benefits
This organic fertiliser performs very well agronomically.
Environmentally Friendly.
Natural Organic Product.
Certified Organic Input & Bio-Dynamic Growers under the National Standards.

Australian Organic Registered Farm Input 309.

Granulated (2-5mm) easy to handle & spread through all planters air-seeders, spreaders, combines & stool splitters making it an ideal farming fertiliser.
No odour.
Fast & slow release of Phosphorus.
High in Cation Exchange Capacity (CEC).
Minimal in Cadmium & Mercury content.
Suitable for blending with all other types of fertilisers (except urea).