works well in paddocks with nutrient tie-up issues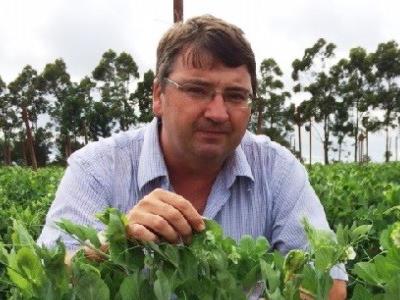 Moree agronomist Rob Drewitt on Guano Gold-based products helping broadacre producers transform hostile soils.
"Farmers have a wide range of fertiliser options available to them, but where I really think Guano Gold comes into its own is on that tough 5pc of soils where you inevitably see synthetic phosphorus (P) tied up."
He said he had been using Guano Australia's range of products for years and said the split availability of the P, between an upfront flush of nutrient and a slower release, drip feed system that meets plant needs during the growing season, worked well.
"For the broadacre croppers, it works really well in paddocks where they have had issues with nutrient tie-up." He said the majority of synthetic P products have large rates of water soluble P. "The problem with that is that you can have instances where it ends up tying up zinc in the soil so you run into problems with zinc deficiencies." "Not only does the slow release nature of the Guano Gold product work well over the entire season, it also contains zinc for the crop as well as the other nutrients."
Mr Drewitt also said there was a natural fit for the various Guano Gold products and horticulture and tree crops. "The tree crops thrive on the slower release nature of the Guano Gold products, it is a really good fit, we use the two litre a minute drippers and it works well." In terms of broadacre crops, he said he had noticed the best results in crops that were not efficient scavengers of P.
"We've found it really good on legumes that don't have the same ability to hunt around for P as some other broadacre crops like the cereals do."

Robert Drewitt, Grainland Agronomist. Moree, NSW
2016