Waltanna Farms - On Our Liquids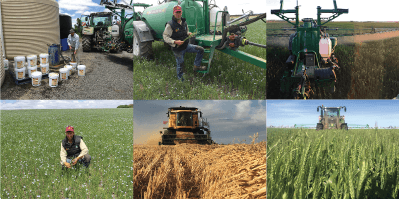 Waltanna Farms is now Australia's largest Organic Flaxseed producer in a range of new and innovative products. Innovative products are always a benchmark for many inputs and this led us to the fertiliser "Guano Gold".

This product allows us to expand our operations with both granular and liquid forms now available. Being sceptical of many organic inputs, Guano Sulphur Gold, KMS, Guano Liquid Gold & Guano Liquid Gold-KMS are rock solid investments having had excellent results in all crop situations; cereals, oilseeds, legumes and pulses. Granular at sowing through Airseeders and Foliar at different growth stages, producing maximum yields. Now for 6 years with key nutrition making it both viable and sustainable for generations to come.

Michael Nagorcka – Director/CEO Waltanna Farms Hamilton Victoria