The seven-in-one mega blend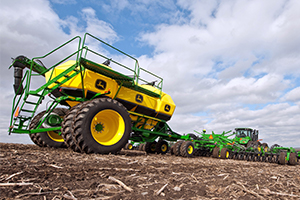 The majority of soils have the capacity to "fix" large amounts of Phosphorus. It's not uncommon for 20% of soils to give you 80% of your problems – but there is a solution!
Fixation occurs as a result of Phosphorus being converted in the soil into chemical states that are less available to plants.
Guano's range of blended fertilisers contain Phosphorus in water and non-water soluble forms as well as Ammonium Sulphate and Silica. These unique blends are targeted at soils which are prone to Phosphorus tie up.
CHECKLIST: DO I NEED THIS BLEND?
Do I have elevated levels of Calcium, Manganese, Aluminium or Iron?
Do my soils have rising levels of Sodium?
Do my soils have Sulphur deficiency?
Am I applying or have I applied lime, gypsum or dolomite?
If you answered yes to one or more of the above questions, then a custom blend containing silica and non-water soluble Phosphorus may be an agronomic option.

WHAT IS IN THE BLENDS?
The blends contain Potassium, Sulphur, Magnesium (KMS), Ammonium Sulphate (AmSul), Guano Gold and/or MAP or DAP in a blend of your choice.
WHAT IS THE BENEFIT?
Some soils are prone to phosphorus binding with other elements that then form compounds that are no longer plant-available. In these soils, using traditional water-soluble Phosphorus fertilizers can be inefficient.
By blending Phosphorus-type fertilisers and adding Silica these new blends drip feed 'P' into the soil system while the presence of Silica protects the soluble 'P' by binding with Fe, Al, Mn or Ca and thus allows the 'P' to be plant available.
Custom blends are available across Australia. For all your custom blend needs, contact Guano Australia today.