I have recommended Guano Gold granular for 20 years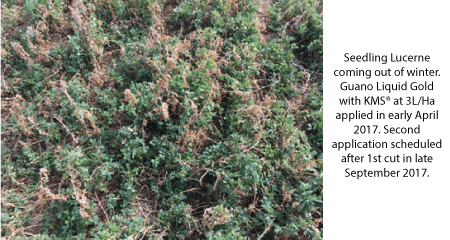 Paul Baguely - PB Ag Consulting
I have recommended Guano Gold® granular fertiliser for the past 20 years and in all cases had excellent long-term results in increasing pasture productivity.
With more and more liquid fertiliser options now entering the market I was please see Guano Liquid Gold® and Guano Liquid with KMS® enter the market place early 2016.
I have recommended both products depending crop and have had exceptional results across the board. Application is easy and results both immediate and long term were observed.
Guano Gold® Liquid Fertiliser Range will form part of my fertiliser recommendations this coming spring and across the summer growing season.