From Guano Land; The Good, the Bad & the Ugly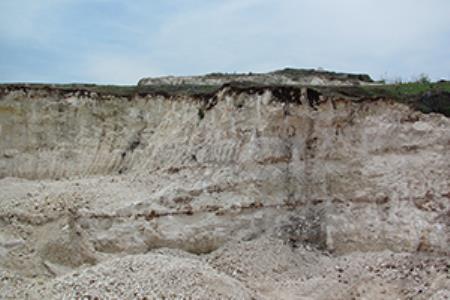 Discover the difference between bat and seabird guano and find out why Madura Guano Gold is a quality brand.
© Copyright in this work is owned by Guano Australia Pty Ltd. All rights reserved.
Guano is a generic name for bat or bird excretions that can be 1 million years old for 1 minute, come from a bat, a seabird or a pigeon. It covers a wide range of products.
When thinking of Australian agriculture we tend to use guano to cover bird droppings that have been deposited thousands of years ago and all of the nitrogen has depreciated out of the product and a Dicalcium Phosphate rock is left behind, then depending if it is inland bird or seabird droppings, silica will be present.
The product will also contain trace minerals, organic carbon and also be colonised by microbiology such as Bacillus.
What the product can also contain is lead, cadmium and mercury which are the nasty elements. It is here that it is important to study the different guanos on the market and know what questions to ask.
When buying DAP fertiliser, it is all labelled 18.00.20 and may have some variation in prill or granule size but 99% of what you see is what you get. The price for DAP may vary 5% between based on freight and profit margins.
However, with guano the different products are very variable and, the price range can be 50% depending on the analysis and the quality. So, here are a few buying guides for the different guanos;
1. Analysis; What's in It? This doesn't mean a few numbers on a website but a full lab analysis, this is very important as it will tell you how much of the phosphorus [P] you are getting is citric soluble and how much is non citric soluble. Solubility is very important depending on what you are growing. Guano Gold® which has higher non citric than citric P will be slower release. This may be fine if applying to orchards and / or pastures that have a solid P history, so you are topping up the P level. However, if you are planting a crop or establishing a pasture or orchard you may need more of your P to be available sooner than later.
2. Bad Stuff. A reputable brand of guano will clearly show on its label the amount of cadmium, lead and mercury in the product and that they are below the applicable standard. This test is mandatory for all fertiliser labelling. If the seller can't produce the test on the label then most likely it doesn't fall under that state or national labelling fertiliser regulations and be being sold as a mining bi-product or soil conditioner (like lime or gypsum), either way be cautious and think twice if a heavy metal test can't be provided.
3. Averaging, you may see on some guanos the P level might be to a range as an example 9 to 11% phosphorus. This may indicate the guano is being sourced from blends of poorer quality guanos or variable guanos. A range might seem small but, it might make your guano as a P source 20% more expensive.
If a guano has on its label a P level such as 12.2% or 11.9% then this indicates the product has been tested on each batch and labelled accordingly.
4. What else is in it? All guanos will have good levels of calcium but only the premium Seabird guanos will have high levels of silica and that in the form of mono silicate acids. This is important because it is the interaction between the phosphorus, calcium and silica which is important in both the soil and the plant.
When considering all the above factors and asking the right questions, you can get the best value for your guano dollar from Guano Gold®.
Tried. Tested. Proven & Trusted.
Article 5 of 12 Written by;
Robert Drewitt | BcSc(Ag) | Agronomist
Agronomy Services Australasia Pty Ltd