Falkirk Farm (Macadamia Farm)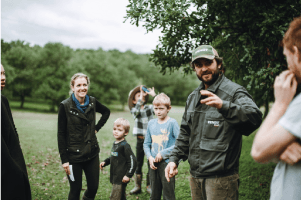 We have used Guano Liquid Gold with KMS® and Guano Sulphur Gold® in our orchard of Macadamia Trees as a part of our holistic fertiliser program for several seasons.
They were great products to work with, were always delivered on time and firmly believe they have played an integral role in the build-up of nutrition in our soils and trees. Our trees have never looked so great and their yields have been improving with each year accordingly to the seasons.
We would strongly recommend these products to fellow farmers if they are looking at improving their Calcium and Silica levels using various methods of application such as foliar and granular.
James and Aimee Thomas
Macadamia Growers
www.macadamiasonline.com.au