Explore Our Phosphorus-Rich Fertiliser For Your Soil | Guano Australia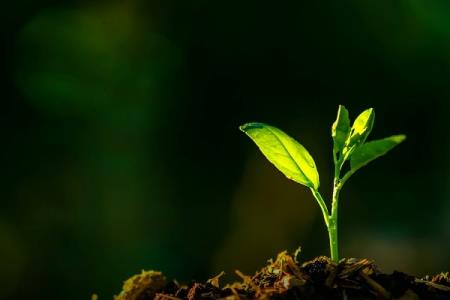 Guano Australia offers a range of phosphorus-rich fertiliser products available in Australia, including our top sellers, Madura Guano Sulphur Gold & Guano Gold-Kwik Start-KMS Big Combo.
Why Phosphorus is Important for your Soils & Plant Growth?
It might not be the first thing you consider, but phosphorus is one of the most vital components of healthy soil. A critical, but often overlooked mineral, available phosphorus offers the potential to radically increase the health, yield and vitality of your crops. Choosing a fertiliser that is naturally rich in available phosphorus, such as Guano Gold, compost, or mulch, is a fantastic way to revitalise your plants. Below you'll find an explanation of why phosphorus is so important to your fertiliser.
Phosphorus - The Building Blocks Of Plantlife
The presence of available phosphorus is crucial to the existence of all plant life. Phosphorus enables the plant to convert other nutrients into the vital building blocks it needs to thrive. A lack of Available phosphorus will result in plants that are small, weak, non-flowering, and lacking good root structure. For this reason, it's one of the most important components of a great fertiliser.
Phosphorus Enriches Soil Health
It's vital to consider your soil and the role that phosphorus plays in its health. Your plants may be growing fantastically, but are they depleting the levels of phosphorus without you knowing? It's always smart to play it safe and add more. In fact, growing crops consume it at such a rapid rate that it's very difficult to ever have too much of it. Replacing nutrients and balancing your soil ensures the vitality and longevity of the entire ecosystem.
Increase Photosynthesis With Added Phosphorus
Phosphorus is a key element of photosynthesis and plant sugar production. Photosynthesis allows plants to capture photons from the sun, giving them the energy to convert carbon dioxide into food and fibre. Available Phosphorus is vital in this transformation of light into sugar. For this reason, healthy plants and high crop yields are fundamentally supported by a strong presence of phosphorus.
The Importance of Finding a Phosphorus-Rich Fertiliser
Once you understand the importance of phosphorus to our plants, it's obviously crucial to find a fertiliser that supports this relationship. With increasing interest in phosphorus by a huge number of farmers and growers, it's no wonder that the industry has begun to pay attention. At Guano Australia, we're proud to be leading the pack with an unrivalled selection of natural fertilisers, including our top sellers, Guano Sulphur Gold & Guano Gold-Kwik Start-KMS Big Combo.
© 2020 Guano Australia Pty Ltd. All rights reserved.