Custom Blending with Guano Gold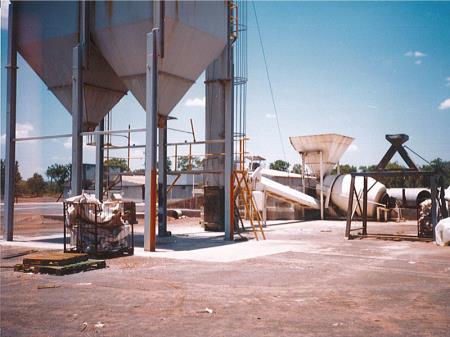 Guano Gold has many roles in the farming system due to its ability to blend with other fertiliser products. Read on to find out about some of the most common blends used for both conventional and organic growers.
In previous articles we have discussed at length the benefits that Guano Sea Bird fertiliser has to offer the organic and conventional farmer. The citric soluble phosphate that drip feeds the plants with phosphorus while still providing enough starter P for most crops and pasture.
We investigated the benefit of elemental sulphur and calcium in the farming system. We also took a broad look at silica; a much under used beneficial element for both assisting the plant overcome stress as well as its function in the soil to buff iron and aluminium and allow phosphorus to stay plant available longer.
The Guano Gold® high C.E.C (Cation exchange capacity) and the organic carbon content as well as the fungi that colonies the Guano Gold granule where mentioned. What we need to look at now is the mutual beneficial advantages of blending Guano Gold with other fertilisers.
In Australian farming systems, the three most common used blends of fertiliser used with Guano Gold; conventional systems are single super, sulphate of ammonia and KMS and/or Muriate of potash.
With single super the 50/50 blend creates a real "split phosphorus" as well as maintaining calcium level. In respect to sulphur the blend gives a 50/50 amount of acidic and elemental sulphur as well as 10% soluble silica.
By splitting the phosphorus we are referring to, the blend would contain 4.5% water soluble P and 6% citric soluble P. When this mix of P is combined with the 10% silica in the blend the phosphorus released has the best chance of being utilised by the plant for the whole growing season.
The 50/50 blend with sulphate ammonia gives 10% nitrogen while maintaining 6% P, sulphate and elemental sulphur at 16% plus calcium and silica. This makes it ideal as a starter for non-legume crops. The third blend normally includes 20 to 30% kms or Muriate of potash to give available potassium in crops this is required. Apart from the blends mentioned other blends include added boron, zinc, sulphate of potash and DAP or MAP.
In organic blending the product is most commonly mixed with KMS a potassium, sulphur and magnesium certified granular that adds potassium for horticultural crops plus being used in highly productive pasture and cropping. The Guano Gold is also blended with granulated gypsums or chicken pellets for ground spreading.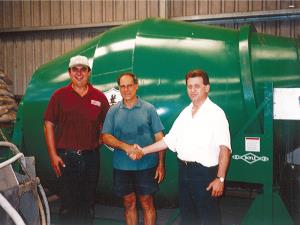 Overall the Guano Gold product has many rolls in the farming system either as a straight product or in custom made blends, it is this versatility whether it be in organic, sustainable or conventional farmers to use Guano Gold in direct drilling, minimum tillage, full tillage, bed forming or in broadcasting to gain the full benefit of citric soluble phosphate, silica, calcium and sulphur.
Robert Drewitt, BcSc(Ag) | Agronomist
Agronomy Services Australasia Pty Ltd
October 2019
© 2019 Guano Australia Pty Ltd. All rights reserved.